When an employee no longer works for your company you'll need to update their employment status in LeavePro.
This will stop their leave from being accrued and deactivate them in the system.
Ending Employment
To deactivate an employee go to the "Employees" screen and click on their name, then select "Actions -> End Employment".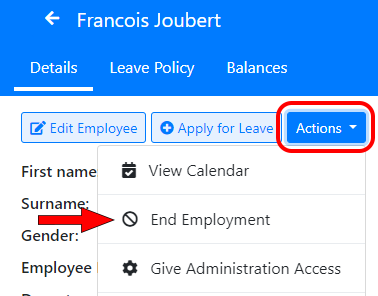 You'll be prompted to enter their last date of employment and confirm.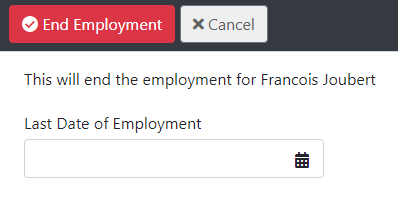 After an employee is deactivated you can still run a report of all their leave applications by opening their employee record and clicking the "Export Leave Applications" button.