Put your company's leave management on

autopilot
Take the hassle out of managing leave with our online leave management system.
No more wasted time dealing with spreadsheets and paperwork.
Try it out for free
14 day free trial. No credit card needed.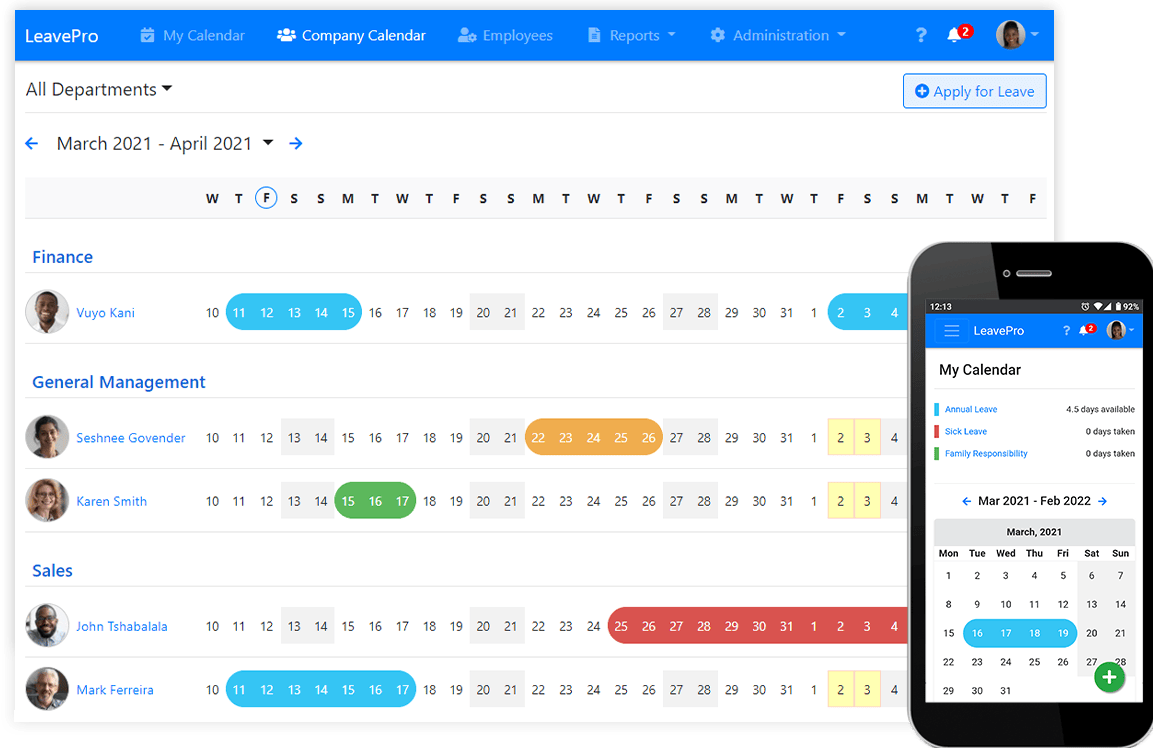 Trusted by South African companies
The leave process is streamlined with easy access from anywhere to book, approve and check leave.
The software is excellent, and whenever I had any challenges, the developer was so helpful.
An easy to use system to book leave. It's quick and takes seconds.
Managing leave manually is time-consuming and error prone
Some common problems South African companies experience managing leave include:
Wasted time managing and reporting on leave.
Incorrect leave balances due to data capture errors.
Managers don't have relevant information when approving leave.
Poor planning leads to scheduling conflicts.
Employees don't have easy access to their leave information.
Complying with the Basic Conditions of Employment Act.
Save time and money by managing leave more efficiently
LeavePro solves these problems by having one central place to access all leave information in your company.
Employees can apply for leave and check their balances
Employees can apply for leave easily, with full access to their leave balances and history.
That means less time spent answering queries about leave and more time focusuing on your core business.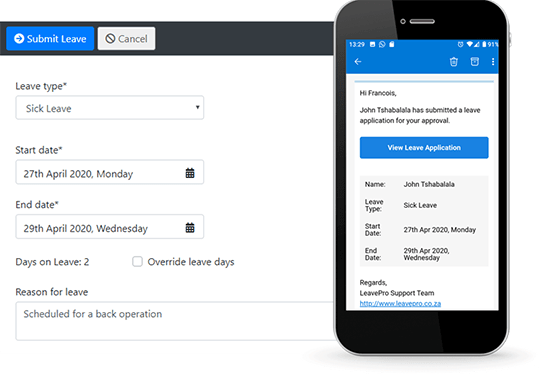 Managers can quickly approve and decline leave
Managers can easily see who will be away, allowing them to make swift, smart decisions and avoid potential scheduling conflicts.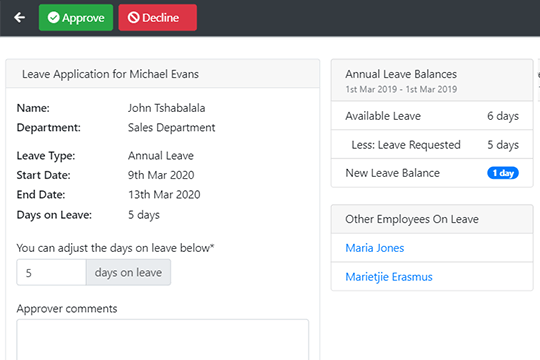 Leave balances are tracked automatically
Just add your employees and LeavePro keeps track of their balances for you.
You can even set up advanced rules, such as long-service leave policies.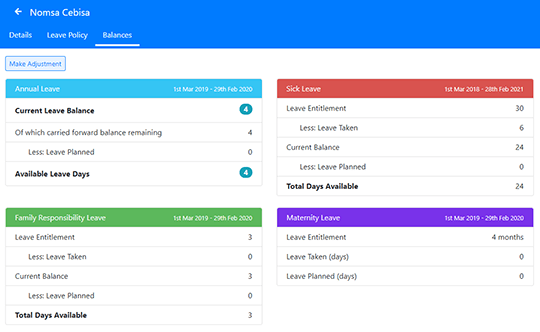 Company leave calendar lets you see who will be away and plan accordingly
Easily see who will be away in the whole company or across departments.
Plan ahead so that you aren't short-staffed.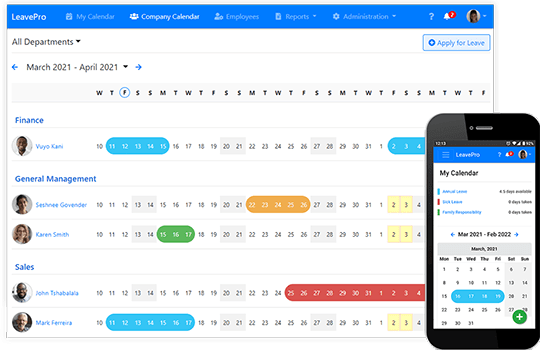 Flexible leave types
LeavePro includes all leave types you need to comply with the Basic Conditions of Employment Act.
You can also set up additional leave types, such as overtime or study leave.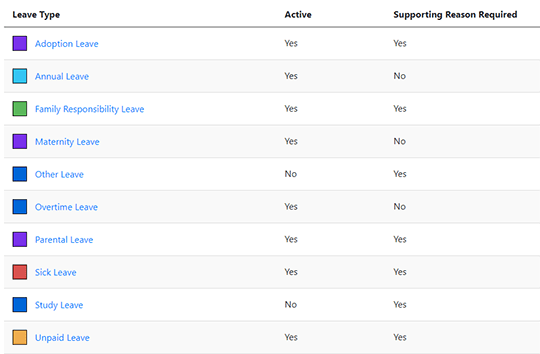 Easy access anywhere, anytime
Access the system anywhere, anytime from your PC, tablet or cellphone.
And it runs in the cloud, which means no software to install and automatic backups.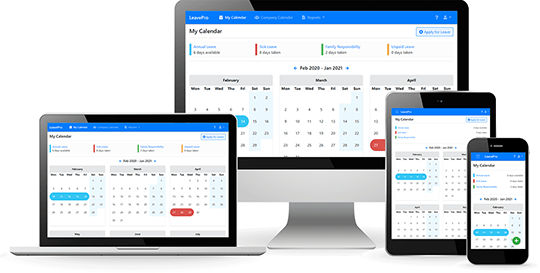 And many other features...
Some of the other features to help you manage your leave more efficiently.
Integrate your company's leave calendar with your Outlook, Google or other calendars.
Set-up departments with different approvers.
Automatically take public holidays into account.
E-mail notifications when leave is submitted, approved or cancelled.
Comprehensive reporting with exports to Excel or CSV.
Try it free for 14 days
You can be up and running in minutes.
Or let us do the setup for you at no cost.