Sometimes you may need to make a correction to an employee's leave balances. For example, if an employee was add with the wrong initial balances.
To make a correction go to the "Employees" screen and click on the employee you'd like to correct.
Select the "Balances" tab and click the "Correct a balance" button.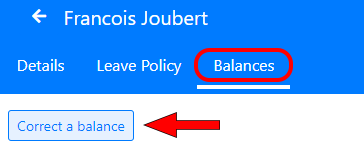 You'll see a warning saying that if the balance is incorrect because leave was not captured in the system then it's recommended to rather submit a leave application for the employee. This is because corrections won't appear in leave application reports.
Confirm that you do want to make a correction: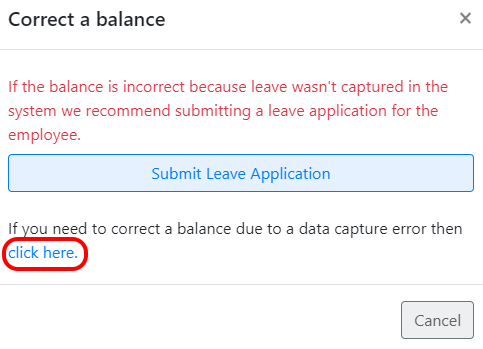 You can now select the type of leave you'd like to make a correction to: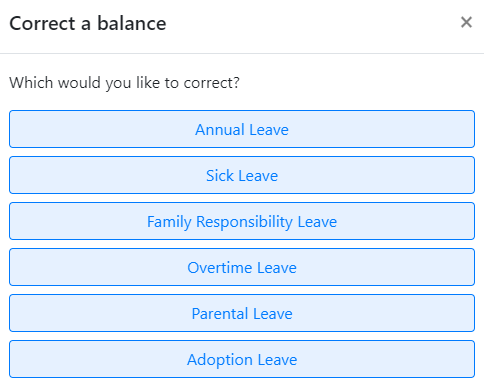 Correcting Annual Leave:
You can choose to correct:
Leave accrued this year
The carried forward balance from last year
You can choose to increase or decrease the balance.
You must also enter a reason for the correction.
Correcting Other Leave Types:
If making a correction to any other leave type then you will be able to change the leave taken balance.
Click "Save Correction" to save the change and update the employee's leave balance.