After a leave application is approved there is an option to cancel it.
Only the leave approver or administrator can cancel a leave application.
To cancel open the application and click "Cancel Application".
You will need to enter a reason for cancelling and click "Confirm Cancel".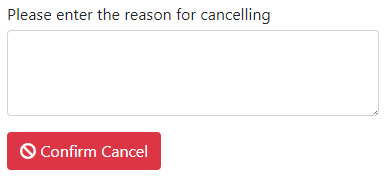 The employee will be notified that their leave has been cancelled.
Their annual leave balance will be automatically adjusted to reflect the cancellation.