Annual leave that is carried forward from the previous leave cycle can be forfeited if not used within the first 6 months of the new leave cycle.
The Leave Carried Forward Report shows employees with leave due to be forfeited now, or leave that can be forfeited within the next 3 months.
To run the report, select "Reports -> Leave Carried Forward" from the menu at the top of the screen.
The "Forfeit In" column shows when leave can be forfeited.
If leave is already due to be forfeited then you can click on the orange "Forfeit" button.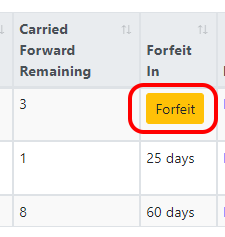 You'll be able to enter a comment when forfeiting the leave.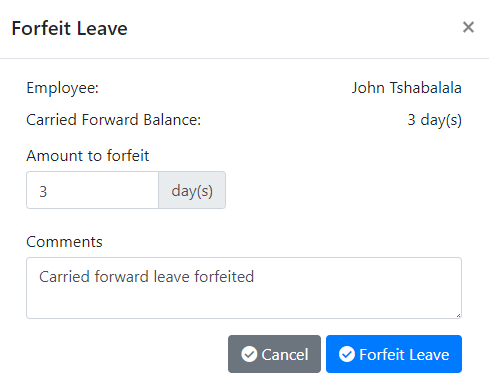 This feature is only available in LeavePro Plus.