LeavePro will automatically take public holidays into account when calculating how long someone is on leave.
When someone takes leave and one of the days falls on a public holiday then that will be treated as a non-working day.
You can view public holidays by select "Administration -> View Public Holidays".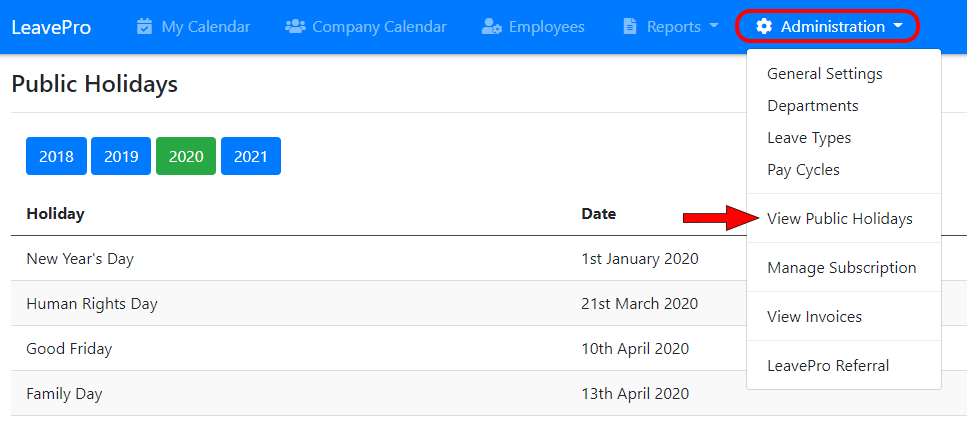 Public holidays also show on the company calendar and employees leave calendars.