Getting Started with LeavePro
Sign up

Sign-up for free to and try it out. Your LeavePro account will be created immediately.

Basic Setup

Answer a few basic questions to set up your company. It won't take more than a couple of minutes.

Add Employees

Employees can be added one at a time or imported from a spreadsheet. We can also do the setup for you at no charge.

In The Cloud

The system runs in the cloud. That means no worrying about installing software or backups. Access it any time from a cellphone, tablet or PC.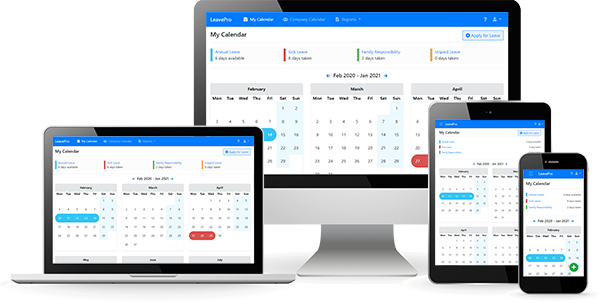 Employee logins

Employees receive an e-mail with a link to the system. On their first login they can choose a password.

This is optional and you can test it out without giving employees access to the system.

Employee Access

Employees can request leave, check their own leave balances and view their leave calendar.

Approving Leave

Managers receive an e-mail notification when a leave request is sent to them for approval. They can see information for their whole team.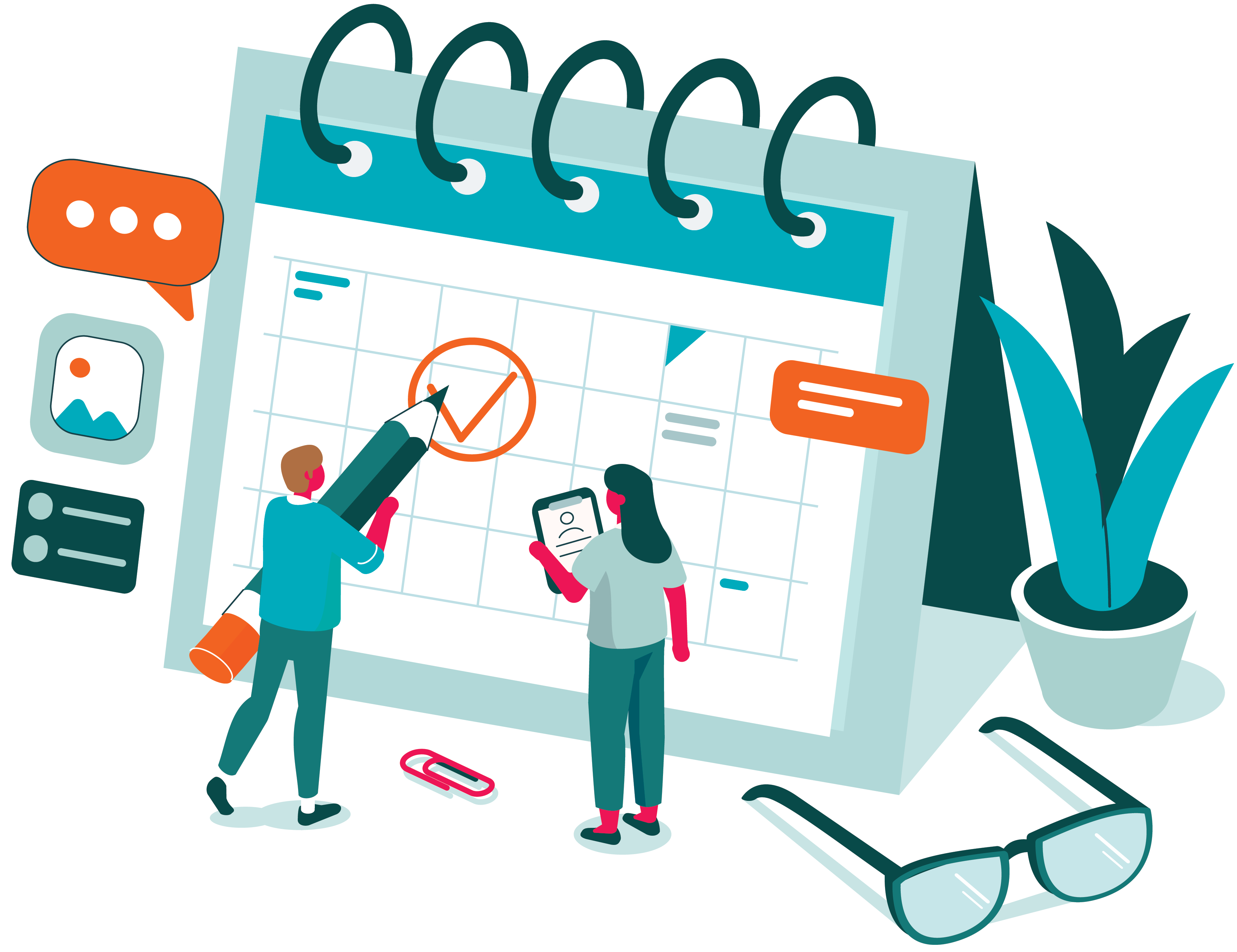 Self-service

Employees can log into the system themselves, saving you day-to-day management of the process.

Leave Balances

Leave will accrue automatically based on the leave policies in place for each employee.

Reports and Payroll

You can export leave balances to be included on employee payslips. You can also run comprehensive reports on employees leave balance's and leave history.

Administration

You can give any employees administration rights to the system. Administrators can add and remove employees, change leave policies and other settings.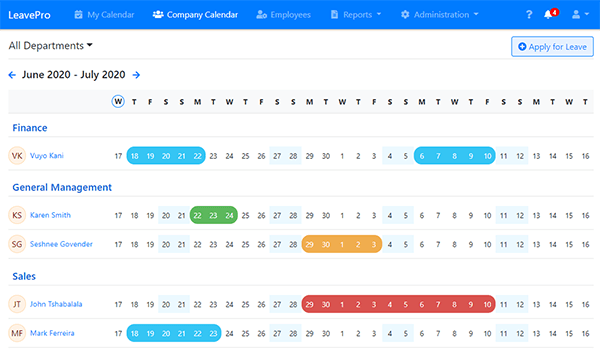 Subscribing to the system
End of the free trial

After the trial period you can decide if you'd like to subscribe to the system. You won't be billed automatically because we don't ask for your credit card when you sign up.

Subscribing

If you choose to subscribe you will be billed automatically each month based on the number of active employees.

See details about the cost and other information on the pricing page.

Cancelling your subscription

There is no long-term contract and you can cancel at any time without giving notice. Your data will still be accessible for a period of time so that you can export it as needed.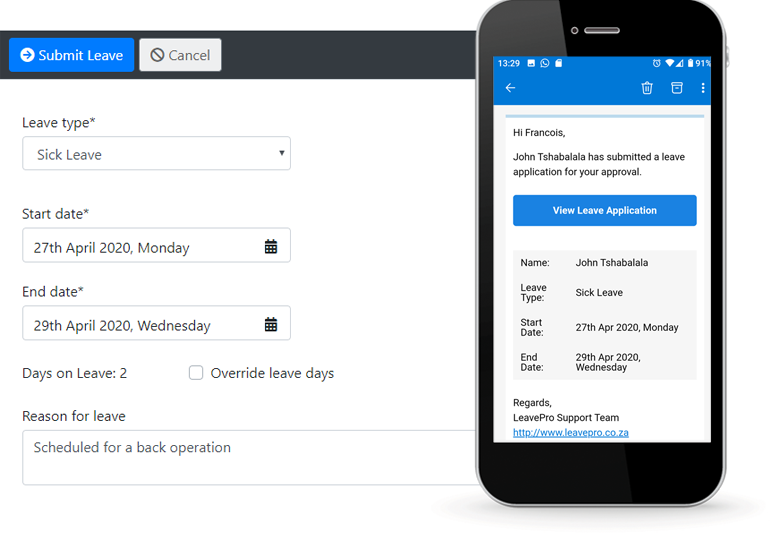 Try it free for 14 days
You can be up and running in minutes.
Or let us do the setup for you at no cost.