When a leave application is submitted for your approval you'll receive an e-mail notification with a link to open the application.
You'll also see a notification like the one below when you log into LeavePro:

Click on the notification to see a list of all leave applications waiting for your approval.
When viewing the application you'll see the details of the leave requested, the employees leave balances as we as who else will be away at the same time.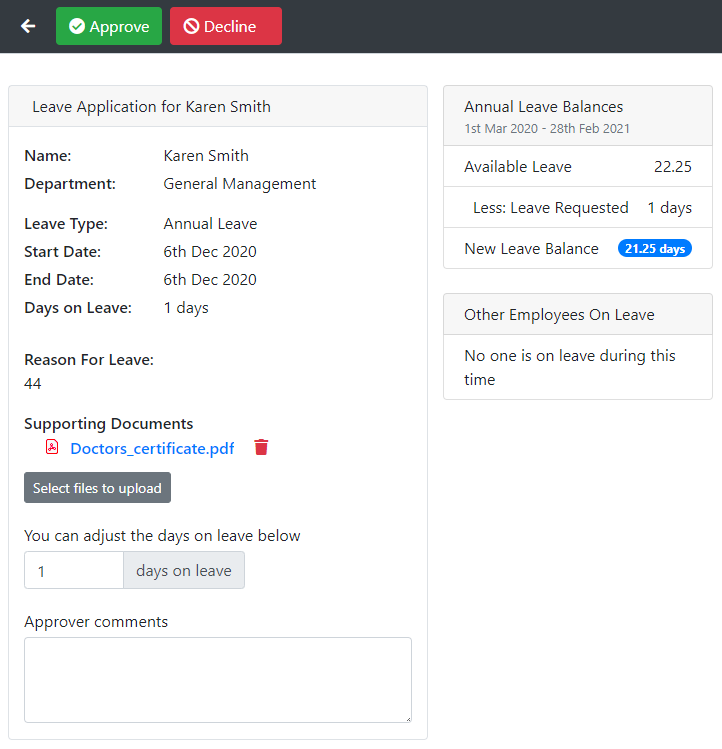 You'll can change the days on leave if necessary. For example, maybe the employee requested a full day but it should have been a half day's leave.

You can upload supporting documentation. For example, if they submitted a sick leave application, but you will only approve once they've provided you a doctor's certificate. You can upload this to the leave application before approving.

You can also enter comments. Comments are optional when approving but mandatory when declining leave.